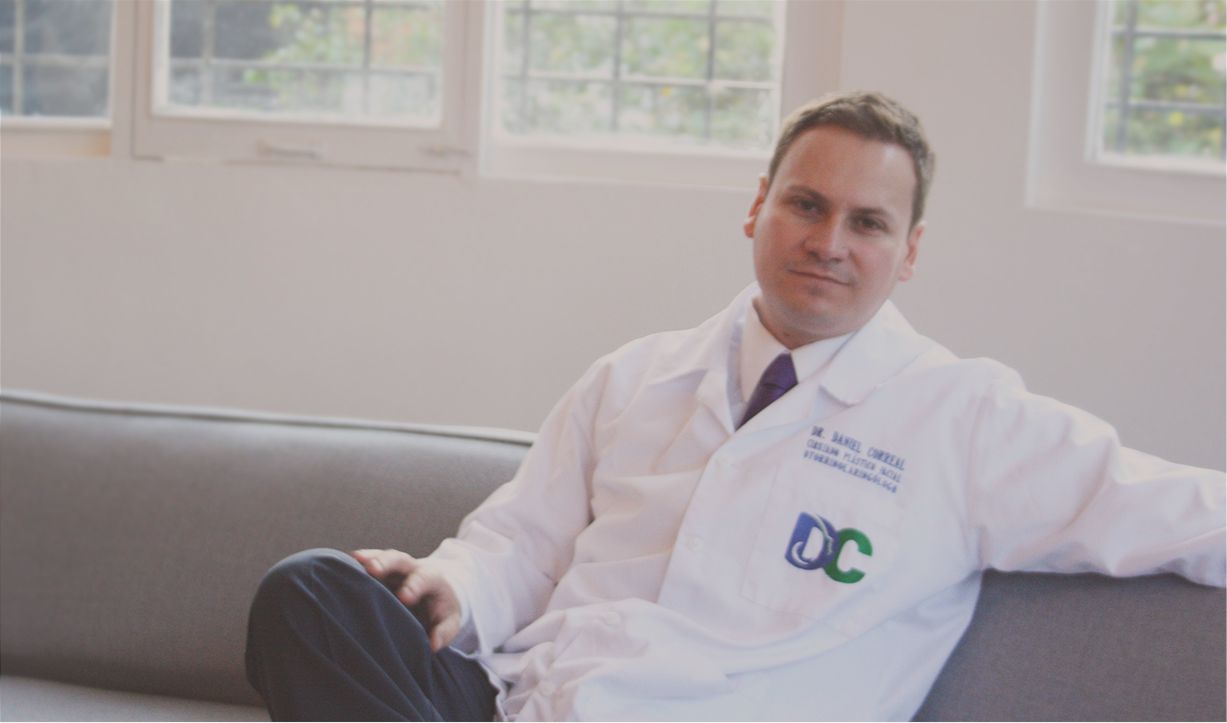 Rejuvenation and

EMBELLISHMENT

NATURAL

---
THERE IS NOTHING THAT SIMPLE AND MOST BEAUTIFUL NATURAL LO.
---
- Anonymous
---
EQUIPMENT
HIGHLY
QUALIFIED
Dr. Daniel Correal
Facial Plastic Surgeon - otorrinolaringólogo
---
FACIAL PLASTIC SURGEON AND OTOLARYNGOLOGIST Facial Plastic Surgery Specialist graduate college CES (Institute of Health Sciences) Medellin. Specialist in Otolaryngology.
"My commitment is a natural, youthful results that highlights the essence of what you are."